I haven't written any blog posts for a while, and miss the opportunity to share my thoughts with folks, somewhere, somehow.   Recently, I took part in a panel at the Association of Writers and Writing Programs called "Jewish Women Confront Identity".  It was a really interesting experience, and I am grateful to Irina Reyn who probably suggested my name.
As we sat at the front of a room full of (almost entirely) Jewish women, my fellow panelists referred to a "culture of silence".   For many reasons, my take on female Jewish identity was rather different, as described below.  
When I was asked to join you on this panel, I thought a lot about the title.   I have a lot to say about Jewish Identity in my work, present in almost all my books, one way or another.   How I approach it as a Jewish woman is more subtle, probably more fraught.
Many of you probably know the marvelous Grace Paley story from 1959:  "The Loudest Voice", the one where everyone says to the little girl Shirley, "Be quiet" and—now I'm quoting—"In that place, the whole street groans: Be quiet!  but steals from the happy chorus of my inside self not a tittle or a jot!"
You may remember what happens next.  Shirley Abramowitz is told to go to the alien territory of a 6th grade classroom where Mr. Hilton—what a goyish name!—finally says, "'My! My!  Shirley Abramowitz!   They told me you had a particularly loud clear voice, and read with lots of expression.  Could that be true?'  'Oh yes,' I whispered. 'In that case, don't be silly; I might well be your teacher some day.  Speak up, speak up.'  'Yes!' I shouted.   'More like it,'he said.  'Now, Shirley, can you put a ribbon in your hair, or a bobby pin?  It's too messy.' 'Yes!' I bawled."
Jewish identity, for me, has nothing to do with silence.   That's true for the women in my work, and it's also true for myself.    During panels like this one, I don't need a mic.  I sing shamelessly in public.    Back home, I teach at a community college and have a classroom full of traumatized students who would benefit from three-minute mindfulness exercises before each class, but so help me, I can't imagine standing there for three minutes while we all breathe.
So…I'm a loud-mouthed Jew, and frankly need to interrogate the pride I feel about it.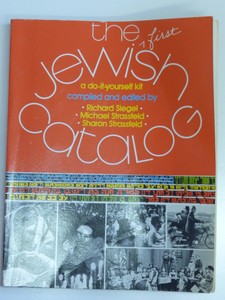 Here's some context:   I went to a  progressive Jewish day-school  in the '70s.  A placelike that's almost impossible to imagine now.  We were taught prayer and Torah by hippies in fringed vests who encouraged us to read and pray in subversive ways.    Those were the days of the Havurah movement, the First Jewish Catalogue, and do-it-yourself Judaism.   We made comic books or Super-8 movies about Jacob and Esau.   We considered King David a dubious character.   When we came to the story of a rebellion against Moses and Aaron in the wilderness, when rebels declared that everyone was holy,  my response was Right On!
The hippie rabbis at my school were men.   There was no mention—not at that time and place—of foremothers.   And when I first began to write  novels, they were about rebellious and subversive men: medieval peasants, de-frocked priests, upstart Hebrews in the wilderness.    Did I even think of myself as a girl back then?   Not really.  Like many people on the Autism spectrum, I didn't  think of myself as having a body, at all.   My brain might as well have been inside a brown paper bag that the world would shake once in a while.
Yet my brain was a Jewish one, at least as I define it.   I do define it, quite explicitly in my most recent novel which actually  is called Judenstaat, where a character sets forth Judaism's three attributes: We don't bow down, we cross borders, and we remember.   The first attribute, not bowing down. was hammered into me long ago when I heard the Hanukah story of Hannah and her seven sons, as each, in turn, refused to prove obedience to a pagan king, and   and each, in turn, was slaughtered.   Right on.
Bowing down to authority just wasn't something that Jews did as far as I was concerned.   And growing up where I did and when I did, I made much of the role of Jews in organized labor, in movements against racism, in resistance to authority in every form.  I was a pretty arrogant kid.
Of course, we know better.   Jews bow down all the time for all kinds of complicated reasons, and in all kinds of depressing ways.  The more I wrote and researched, and also the more I considered both political and personal histories, the less judgemental I became.   What is the cost of survival?   Who do we become?   My work grew far more complex as I considered these questions in the context of political and personal history, and I became less interested in bowing down, far more interested in border-crossing and memory.
Increasingly, the central characters in my books are women—alienated, cranky and tender-hearted, broken and defiant.   Some of them are also pretty loud.   I wondered—in the case of my novel Louisa about a Holocaust survivor—what it's like if your past follows you across a border?   I wondered—in the case of my novel Waveland about a white and Jewish Freedom Summer volunteer in Mississippi—what it takes to realize that good intentions aren't enough. Finally, and increasingly, I am obsessed with what we remember, and how we remember it, and that, inevitably led me to consider how Jews think about Israel and Palestine, and what we leave out of our stories.
Those are my Jewish heroines these days, and I've been told they're hard to love.  They dig up dirt about a past that should stay buried, they don't respect personal boundaries, and frankly, most of the time, they're a pain in the ass.     They call people out on their hypocrisy, and sometimes they're pretty tactless about it.
Yes, that's the phrase:  Jewish women call people out.   We're shrill.  We're pushy.   We cross borders- or push boundaries–  in ways that make people around us feel embarrassed.   Yes, these are stereotypes, and I know plenty of Jewish women who have worked hard to use their inside voices.   Should we?   I don't know.
I have a friend who is even more tactless than I am.   And yes, she's Jewish (though it doesn't matter much to her).   She may read this, or some of you may read this and send her the link.   If so, she's bound to post about it on Facebook.   Her volume isn't loud in the literal sense, but she's militant and relentless.  Many people have told her that her relentlessness is counterproductive.   I have told her that her relentlessness is counterproductive.   She doesn't care.   She thinks she's right.  She mostly is right.   Sometimes she convinces other people.   Sometimes, other people convince her to modify her position, and she changes her mind.  One thing we can't do is convince her to shut up.
Here is an unexpected and instructive consequence:   My friend doesn't hold grudges, maybe because every last thought leaps  right out of her.   I don't think she holds anything back at all.  She's left with space to understand and to forgive.
Some of you in the room probably remember how Grace Paley's story "The Loudest Voice" ends.   Shirley Abramowitz is the star of her school's Christmas pageant.   Some of the Jewish grown-ups around her are appalled, some see it as assimilation.   Shirley's father has a different perspective.   "Does it hurt Shirley to speak up?   It does not.   So maybe some day, she won't have to live between the kitchen and the shop.  She's not a fool."
Neither are we, I hope.  If we're loud, I hope we're smart enough to see beyond our ideological and interpersonal shtetls.   The world is wide.
I'll end with Shirley Abramowitz, and her last thoughts after the Christmas Pageant (where, by the way, she played Jesus).   "I was happy.   I fell asleep at once.   I had prayed for everybody; my talking family, cousins far away, passerby, and all the lonesome Christians.   I expected to be heard.   My voice was certainly the loudest."